Welcome to
The Spirit of Argentina
By entering this website, you affirm that you are of legal drinking age in your country and are agreeing to Privacy Policy and Cookies Policy.
THE SPIRIT

of Argentina
Alamos is rooted in the history of the founding wine family of Argentina.
With more than 100 years of winemaking behind every bottle, Alamos represents the spirit of Argentina, that endless dance of the soul that seeks both the city life and the countryside.
Born in the high-elevation vineyards at the foot of the Andes Mountains, Alamos wines are named after the "poplar" trees that grow tall and strong to protect the precious fruit from pests, winds and frosts, allowing them to become flavorful, approachable and authentically Argentine wines.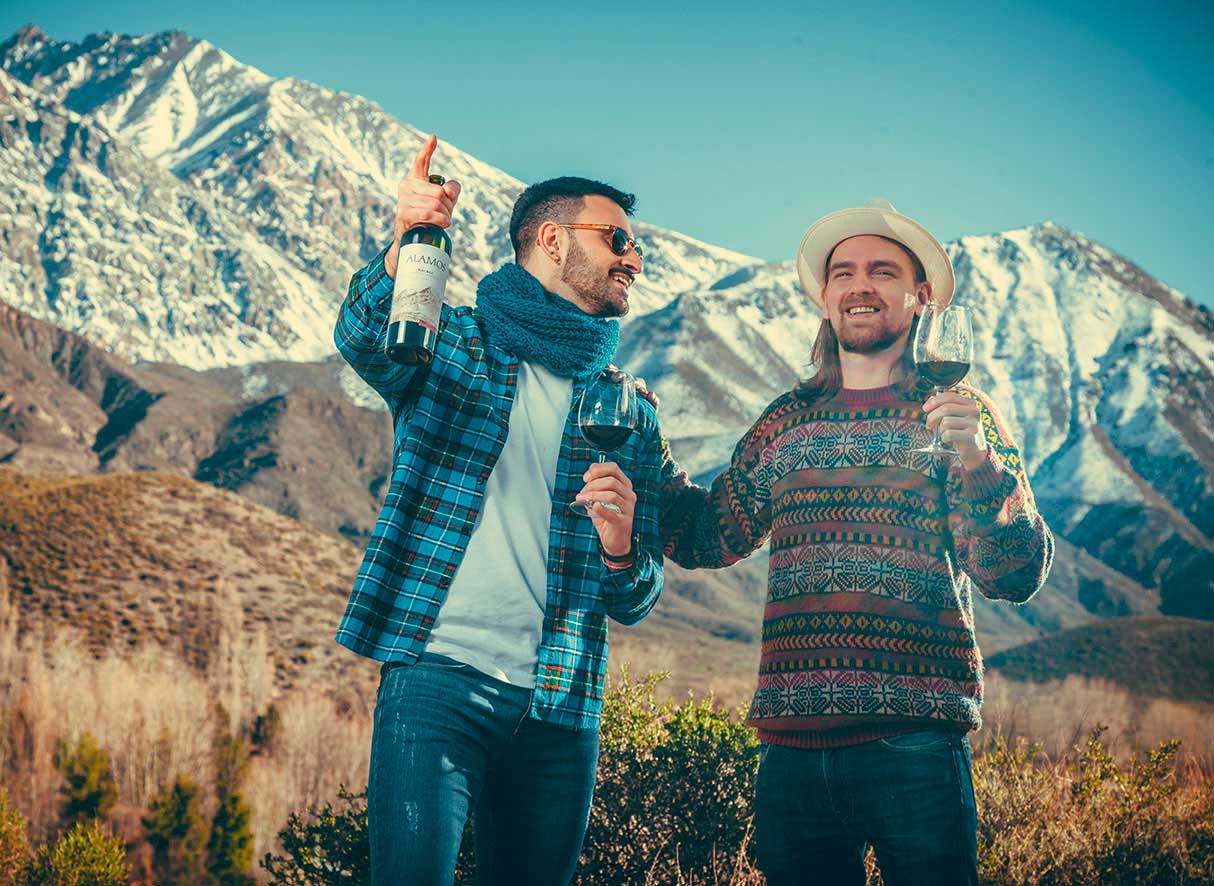 TASTE THE WINES
OF THE MOUNTAIN
Brisk cool air caresses the Andes mountain rock as vines work hard to take root through the dry, porous soil. This quest into the earth to soak up snowmelt water creates wines that express a sense of place with optimal natural acidity and synchronized ripeness of sugars and tannins. Clear skies, intense daylight and cool nights enhance concentration of aromas and flavours giving rise to a long, smooth finish.
MOUNTAIN SPIRIT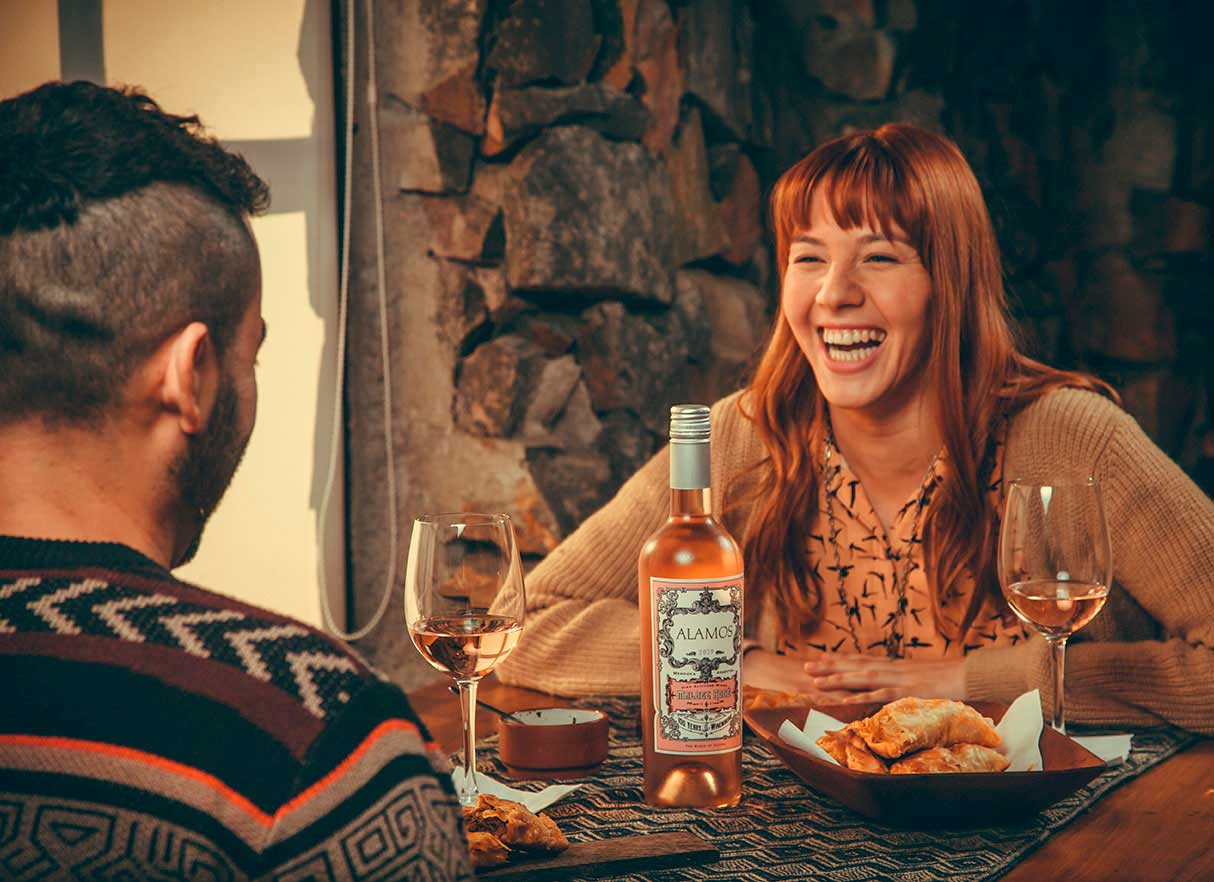 SAVOUR BUENOS AIRES
THE "PARIS OF SOUTH AMERICA"
A day in the city of Buenos Aires, Argentina's capital, is an opportunity to experience a sophisticated blend of Parisian architectural grandeur, traditional barbecue spots and innovative cuisines. Buenos Aires has a multicultural mix of vibrant old and new world energy, all in the heart of South America. This layered complexity is reflected in the wine, which offers hints of spice, a full structure, and a long finish that creates an expansive palate that is impossible to forget, just like Buenos Aires.
CITY SPIRIT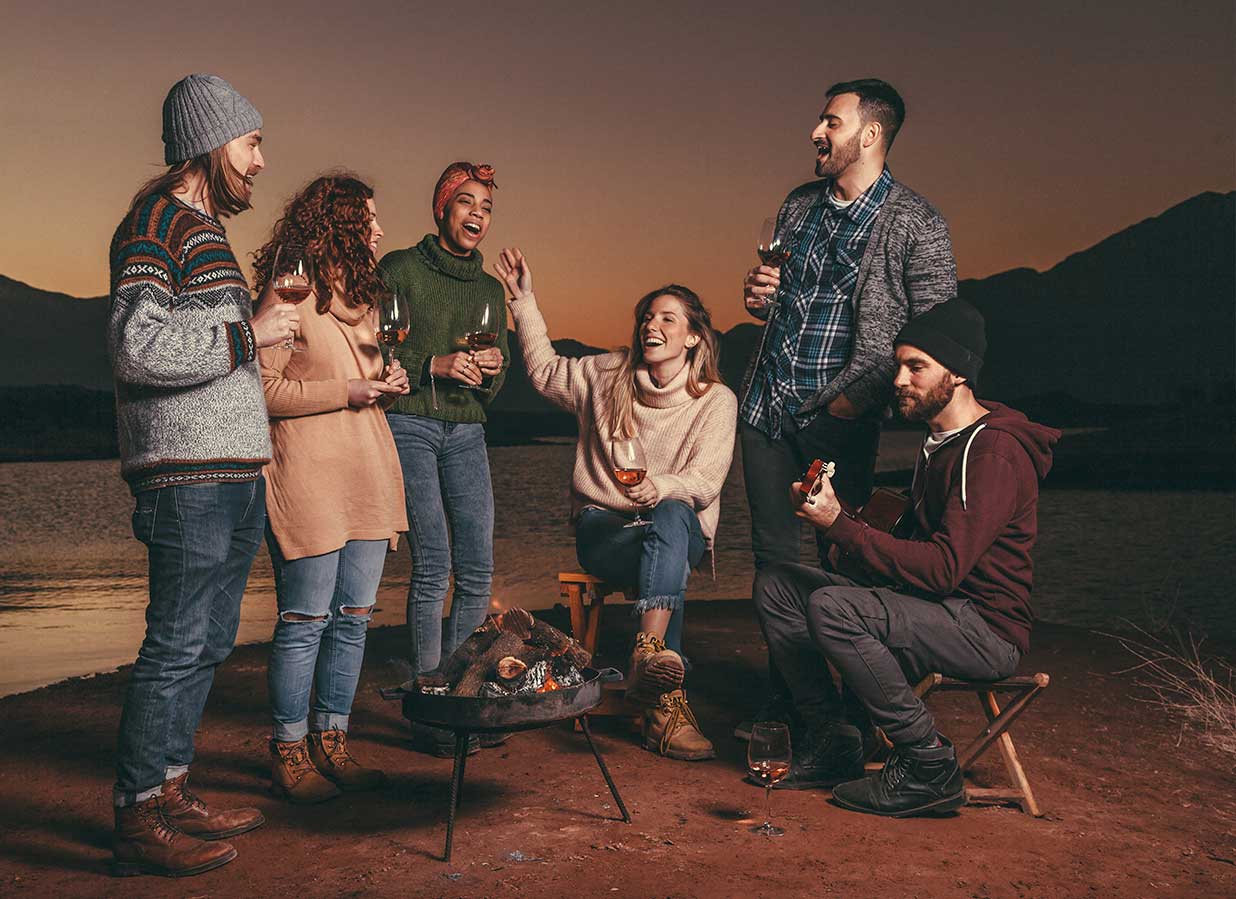 ALWAYS FRIENDS,
ALWAYS ALAMOS
Friendship is a way of life in Argentina. Every gathering for work, family or friends looks like party, and every activity is a social event.
With friends, every moment is a celebration and a bottle of Alamos wine completes each occasion for a relaxed time, full of fun and laughter.
Join the #AlamosFriends worldwide movement!